25th April 2009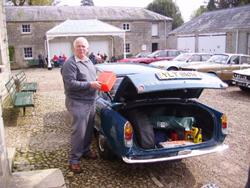 After our last two enjoyable trips to the Argory we decided that we would return again this year.
A number of us met up at Sprucefield at 9.00am.  Shortly after this we set off for the Argory.  The high speed of the trip caused Brian's P4 to lose its aerial!  Other members were travelling from different areas and we all managed to arrive well before the official opening time.
Once again the Argory gave us the Courtyard area, exclusively for our impressive Classic Rover display.  We filled the courtyard and had 14 Rovers there ranging from P4 through to 75 along with a Sierra and an MR2.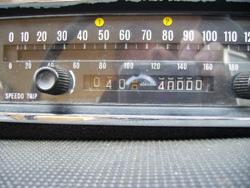 On the day my P6 was celebrating its 40th birthday.  I had set the trip meter to zero when I left home and just as I was parking in the Courtyard it changed to read 40 miles.  Also the total mileage changed to read 40,000 at the same time.  How spooky is that?
The weather was great and the setting was excellent.  The Argory staff were very helpful.  All of the cars looked well.  I thought it was a very enjoyable show.
Colin Jeffery